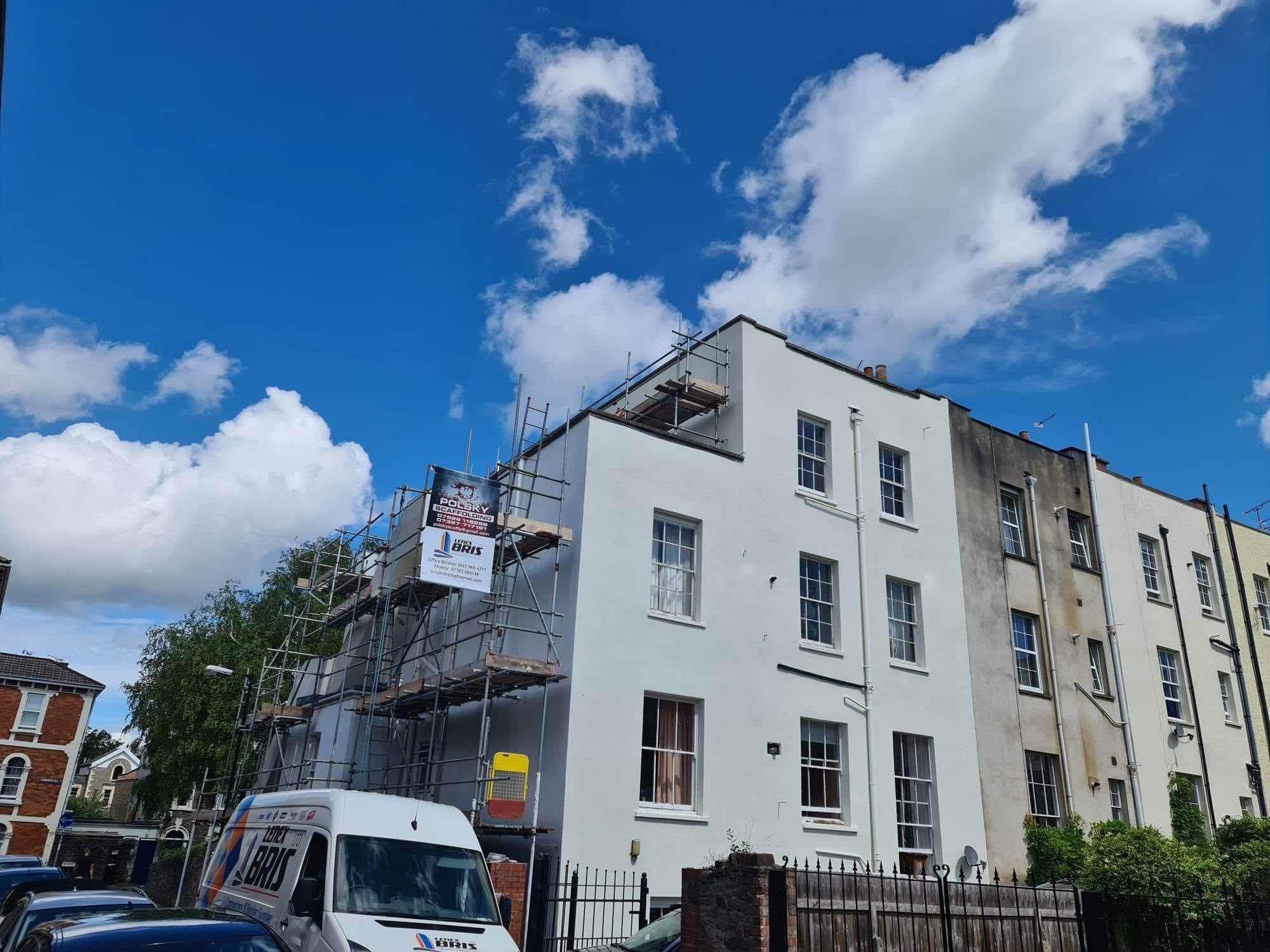 Exterior House Rendering is the process whereby an external wall covering, applied by hand and tools, is applied to protect the bricks or blocks from which the building is constructed from. Pre-coloured and finished renders gives a pre-coloured finish, negating the need for additional masonry painting after the render has been applied. This makes it quicker than traditional render and masonry application, and there are a wide range of colours and finishes available to suit practically any style.
Our installer's uses silicate – silicone renders (ready mixed) (KABE, BBA Certified).
Once installed on the wall the Silicone Silicate render is hydrophobic, which basically means it repels water and therefore can be considered self-cleaning in that the water will simply run off it.
The Silicone Silicate render comes in a few various different textures, but by far our most popular is the 1.5mm render. This means that within the render, it has Silicate granules just 1.5mm in diameter, so it can be applied extremely thinly on the wall – the advantage of this is that it is extremely flexible, so the house moves and the render moves with it.
The main advantages of silicate-silicone renders (Thin coat renders):
Resistant to adverse atmospheric conditions
High impact resistance
Additional protection against algae and fungi growth
Wide range of colours
Contains a silicone resin
Get in touch and find out what we can offer you