External Wall Insulation (EWI)
Why should I get External Wall Insulation?
External Wall Insulation (EWI) is the most thermally effective way of insulating solid wall houses. We install using the most affordable and accredited materials ( BBA Certified ) and systems. External wall insulation is usually defined as a layer of insulation that is fixed to an existing wall. This layer will be finished with a breathable thin coat render (silicate – silicone) with a colour of your choice.
The Government has announced that from 1 April 2022 until 31 March 2027 you do not need to pay VAT on external wall insulation, if you use a VAT registered Installer! With rising energy bills and more people being impacted by energy poverty, there has never been a better time to insulate your home!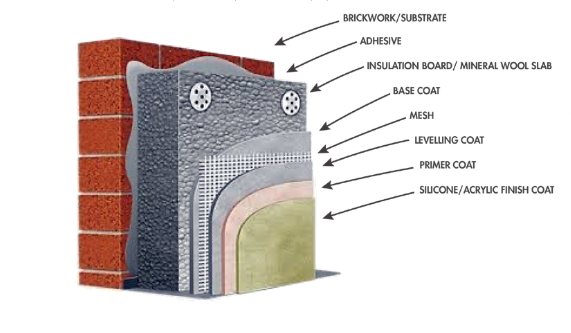 The benefits of adding EWI to your house:
Saving money on heating bills
Reducing heat loss through walls
Improving energy efficiency
Reducing condensation and damp
Reducing noise levels
Improving the external appearance of home
Improving the appearance of neighbourhoods
By choosing to have external wall insulation you are helping to reduce carbon emissions.
What SAVINGS can you expect from External Wall Insulation (EWI)?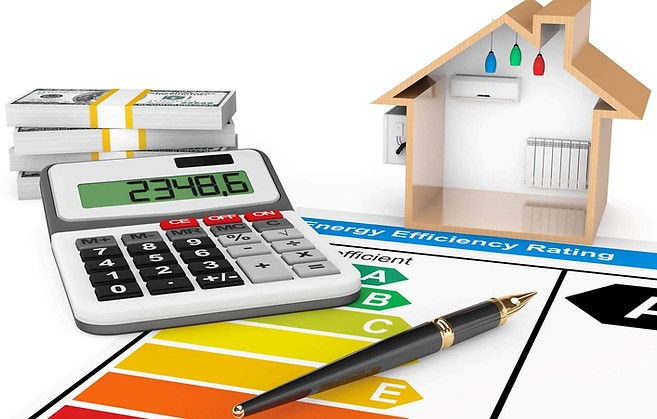 EWI system will save costs by cutting heat losses by around 35-45%. The Energy Saving Trust, an independent organisation, calculates that a typical three-bed semi-detached house will use around £400 less in heating costs if a solid wall home has EWI insulation fitted to the correct standards.
With the price of energy bills rising regularly, adding effective insulation means you will be spending less on heating bills and using less fossil fuel. So external wall insulation can help improve your home's sustainability credentials.
Of course, heating costs depend upon fuel prices at the time, and these are set to continue to rise in the years ahead. Heat loss will take the path of least resistance, so it is important to ensure good loft and roof insulation and that doors and windows are draught proofed.
Otherwise, the gain from the EWI will be significantly reduced.
By reducing the amount of heat escaping through your walls, you can heat your home faster and keep it warmer for longer using external wall insulation (EWI).
By keeping the building warm and dry, EWI protects the building's structure and improves weatherproofing. The finished render is durable and breathable so you won't have issues with damp either.
The cost of external wall insulation depends on a number of factors, but the average cost of EWI on a three-bedroom semi-detached house is between £10,000-£15,000 (including scaffolding)
Get in touch and find out what we can offer you