What Is A Heat Loss Survey?
A heat loss survey helps you identify all the heat leaks in your home, ensuring that your energy bill remains low and your home warm! Usually, a Heat Loss Survey is conducted with a thermal imaging camera that can detect infrared energy (heat) which it can then convert into a visual image – providing an immediate diagnosis of your heat leaks! 
We conduct Heat Loss Surveys with professional-grade infrared imaging equipment. This helps us identify the problem areas of your home – from lacklustre windows, poor insulation, underperforming heating or draughts.
Our Heat Loss Surveys can identify the problem areas with your property, including: 
Missing Insulation 
Thermal Bridging
Windows and Doors
Poor Heating
Structural Integrity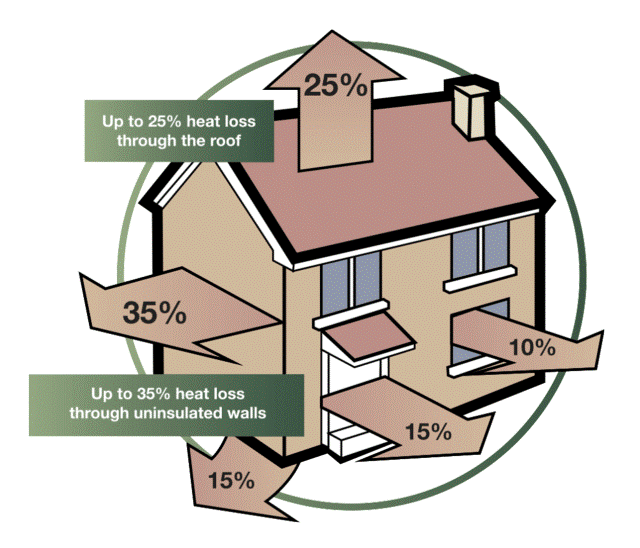 Do I Need a Heat Loss Survey?
Almost every residential or commercial property in the UK suffers from some sort of heat loss. If you often think that your energy bills are too high, you're paying more than your neighbours, or there are unexplained cold areas in your building, then you should consider a Heat Loss Survey. 
The purpose of every survey is to make a building or construction more efficient. Our Heat Loss Surveys do just that, for unidentified or diagnosed heat loss ultimately results in increased energy usage and higher bills, as well as a sub-par living environment. We help you identify inefficiencies in your home, so you can save more and waste less. 
Thermal Imaging can also find defects in the following areas:
Insulation defects in walls and roofs
Air leakage around service pipes
Heat loss through uninsulated pipe work
Radiators and underfloor heating
Energy wastage in electrical appliances
Ventilation and air conditioning
Electrical problems
A thermal imaging or heat loss survey provides property or site owners with the answer as to why their home may be chilly or cold – from draughts, to insulation voids or underperforming heating, our heat loss survey will identify the key areas that are responsible for heat loss in your home. 
Whether part of your house or flat feels cold, or if refurbishments are being planned – a thermal imaging heat loss survey will empower you with the information you need so you know where, why, and what to improve first.
Get in touch and find out what we can offer you